Designersblock
19-22 Sept
Designersblock Edition 16 takes place in partnership with Southbank Centre.
Inspire — Experience — Interact— Explore
New furniture, lighting, textiles, ceramics and jewellery from 60 Uk and International independent designers.
International pavilions – Ung Svensk Form – La Tlapaleria diseno mexicano – India Art n Design
Designers in Production – New work from established designers and companies.
The Fifth element – Science Tecnology and Process in Design – 30 cutting edge projects.
Programme – Conference Workshops Screenings Presentations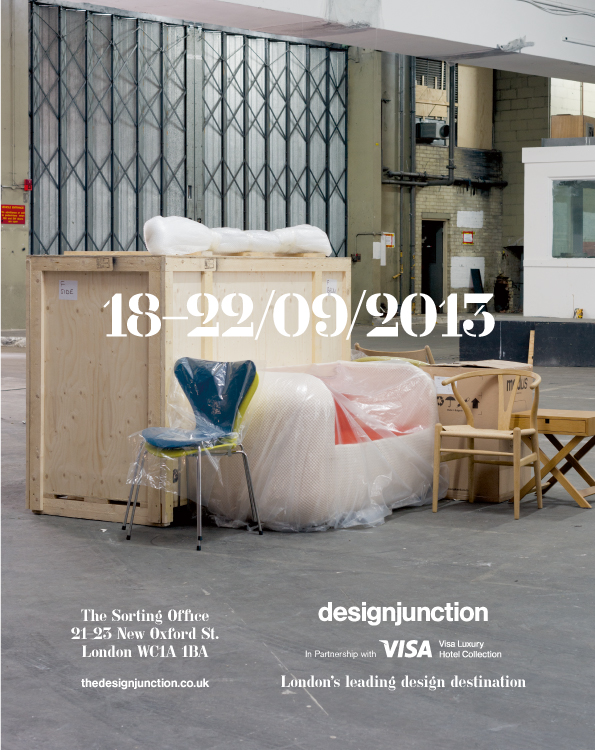 Designjunction
19-22 Sept
How to replicate social impact across the UK: Research launch
26 Sept
Why do so many high potential social change organisations fail to scale up and replicate? What can they, you, and the sector, do to change this?
The International Centre for Social Franchising (www.the-icsf.org) will be sharing insights to answer these questions based on research for Big Lottery Fund. Findings, based on a survey of 150 social organisations and in-depth interviews with 15, will include the main barriers facing social organisations attempting to replicate and interventions to address them. The event will be valuable for both organisations seeking to improve scale up across the social sector in the UK and those replicating their own projects. Speakers from the ICSF, Big Lottery Fund and interviewees from the research will address the audience for 40 minutes, after which there will be drinks, light snacks and networking.
ClearlySo Tea Time Q
12 Sept and 14 Nov
ClearlySo invites you to come in to our offices for a chat over tea and coffee.
This is a perfect opportunity to meet in an informal environment, discuss all sorts of issues affecting you and your business – and get your caffeine fix at the same time!!!
Entrepreneurs, existing or prospective will be invited to ask anything, challenge us or just listen in. The session will be chaired by one of our senior investment team. It's a chance for us to give out advice and take advantage of the peer learnings and relationships that develop during each of ClearlySo popular tea-time gatherings.

KK Outlet
12-28 Sept
THE GOURMAND AT KK OUTLET
A RESIDENCY FOR LONDON DESIGN FESTIVAL
To celebrate the London Design Festival this September, KK Outlet and leading food, arts, and culture journal The Gourmand are combining forces to present a series of exhibitions, talks, and dinners that celebrate food as a catalyst for creativity.
Perfume, Sir? – Designmarketo
17-21 Sept
Enter DesignMarketo's world of fragrance. Discover Pepper under new forms. Enjoy specially commissioned objects by a range of versatile designers, scents, flavours, workshops, fine dining and cocktails inspired by and infused with Pepper!
Only one week to explore your senses and experience anew. See the ordinary as unordinary…

RCA Battersea Projects: Mind The Gap
15-23 Sept
How to introduce spontaneity and play into highly controlled environments, such as train stations?
RCA Battersea Projects: Life Examined – by the Helen Hamlyn Research Associates 2013
15-23 Sept
Life Examined is a presentation of design projects by the 2013 Helen Hamlyn Research Associates that could help improve people's lives. Socrates famously observed that 'the unexamined life is not worth living'. Here the theme of 'life examined' reflects the emphasis on in-depth user research with different groups of people.

Generally I will be hopping around the Brompton Design District next weekend.

Mindapples: Meet Your Mind
25 Sept
You rely on your mind for everything you do, but how much do you know about how it works, or how to use it?
Join us for our upcoming event, part of the Mindapples' Your Mind: A User's Guide series, to learn about how your mind works and how to get the most from it.
Featuring interactive exercises exploring how we think, how to take care of our minds and how we influence each other, this is a fun introduction to mental wellbeing and using your mind effectively in life and work.
Here's one that I want to go to but can't:


The Happy Start-Up School Summer Camp
20 Sept
Whether you're at the idea stage, have already started up or are just looking for inspiration on how to build a happy company, this day will help you get better at business and life. A hands-on day of workshops and talks where you'll learn how to create a happy, thriving business, meet some amazing people and have some fun in a stunning location in the heart of Hyde Park. We promise it will be a day to remember.
See you there!
All images are from respective linked-to websites.